The playoff games are here and this year it should be an all-around amazing postseason. No weak teams made it through the back-door this time around and yet there's not a clear-cut favorite in this group of quality teams. I'm gonna look for both good and bad about each team we'll get to watch during the Wild Card weekend.
Don't you feel like you hear it every single year? Everyone is hyped up, you read everywhere about how the 'playoffs are finally here, ohboy, hold on to your private parts, it's gonna be a great one, folks' and then you tune in and have to watch Bills @ Jaguars type of game in which there is not four, not three, but just two hundred combined passing yards? Seriously, that's not the case this year. I actually have data to back it up.
But first things first, before I dive into this weekend's games. I'm gonna use two things here: the first one is my own database and statistical models that I explain at full-length in my bio, but in short, I have a team rating called AROPE (or DAROPE if you look at defensive adjusted numbers) which I lean heavily on since I discovered its results are pretty close to DVOA, which in analytical circles is a highly respected stat. The second thing I use is an armchairanalysis.com database from which I take all the juicy details such as pass pressures, qb-hits, men in the box details, depth of target, et cetera.
Feel free to get hyped up
Speaking in AROPE terms, this post-season provides us with the most stacked teams since at least 2009 – likely, this doesn't end there, but my database only goes so far. An average playoff team in this sample size had an average rating of 87.8. The playoff teams this year have the highest average rating (94.0) and only once were the teams closer in terms of their ratings, in 2009.
I used standard deviation between the playoff teams to split them into four groups. Standard deviation is 7.8, so teams with ratings above the 95.6 score (that's average+stdev) got in a "great playoff teams" group, while teams with ratings below 80.0 (average-stdev) got in an "awful playoff teams" group. I further split the teams to just "good or better" and "bad or worse" by using just half of a standard deviation.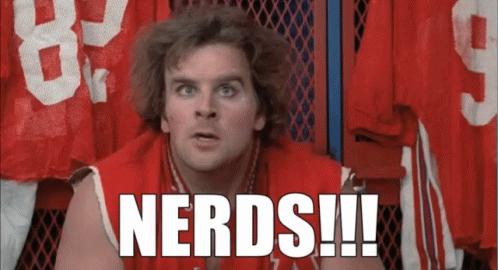 Now that I bored you with technicalities, here is the good news: there are no awful playoff teams this year, even though it's perfectly normal to have them around; there were 19 such teams playing in the playoff since 2010. Oh yeah, that 2009 season didn't have a single one either. That's where the similarity ends, however: there isn't even a single one bad team this year, while there were three in 2009 and combined 39 in last nine years. Basically, it's next to impossible to have some weaker team around.
That was the negative stuff. There is none this year. No Blake Bortles or Tyrod Taylor. We even dodged a Titans team with its starting QB Marcus Mariota injured. We dodged Vikings led by Kirk Cousins who made a career on beating bad teams and losing to good ones; I mean being 4-25 against teams with winning record, do you like that?.
On the positive side, there are eight good teams this January, while an average between 2009 and 2017 was just 3.4 good teams per playoff bracket. That's pretty good, but there's more. There are six great teams this season. We had four great ones in 2015's playoffs and two in 2013, otherwise every single year there was just one team that would squeeze in our "great team" cutoff. Want to guess how many of those were Patriots?
The home-field advantage and having a BYE is so huge, that usually, we end up with one of top two seeds from each conference getting into the Super Bowl. However, it's realistic for these wild-card weekend teams to do plenty of damage going forward. We get to see #1 and #2 ranked teams by AROPE this weekend and overall we're looking at three games that are rematches from earlier this season that are all marked as 'close', which means there's less than a 3 points difference on the betting spread. And in the fourth one are Eagles. Those Eagles who already won a Super Bowl as a huge underdog with a backup QB. This is truly Any Given Sunday (and Saturday) situation. Let's look at those games chronologically, shall we?
Indianapolis Colts @ Houston Texans (-2)
Oh, division foes, that means this game is actually a double rematch. Despite already seeing these teams battle it out twice, this is a fascinating match-up. It's a classic top-5 offensive team vs top-5 defensive team while the other units are average. During the regular season, Colts and Texans split their games – both times a road team won. Long time a laughing stock of the league, AFC South is being represented by two teams in a post-season two years in a row now. It was powered by facing the easiest (Colts) and second easiest (Texans) schedule of opposing offenses according to AROPE, but hey, this division not being a butt of all jokes is a sound turnaround.
Speaking of turnarounds — Andrew Luck, everybody! Luck is most likely a comeback player of the year. After that shoulder surgery, things were bad and we didn't really know if he's gonna be able to throw the ball at all ever again. Not only he very much can, but under new head coach Frank Reich, who took the reins after the Josh McDaniels bait-and-switch debacle, he's working in an actual system for the first time in his career, instead of being asked to bail out the dysfunctional team by being awesome.
Colts didn't start the year very well, to put it mildly. They only won once in the first six games and they were #32 according to several power rankings, which really doesn't matter because they were #20 according to AROPE and we know that's a lot more valuable. Either way, coming back 1-5 and squeezing into the playoffs is historic. Because of that start, combined with his injury history and mysterious post-surgery status, there were legitimate concerns regarding Luck's arm. It was just so odd to see him being afraid of going deep and depend on many shallow check-down passes. Generally, for the whole season, Indy's offense just wasn't very aggressive and was build on protecting their dear franchise signal caller: Luck's average pass is short of sticks (the spot that assures you get first down) by one yard, which is slightly below average; they also rank in the bottom third in deep passing tendencies. Remember, this is Luck we're talking about. In the past, he was willing to put his body in harm's way to find that deep homerun throw. He remained aggressive in one thing though: he trusts his playmakers. We can measure that by looking at contested passes; those are 50/50 balls basically in tight coverage, although it's closer to 60/40, as in 60% catch, 40% incomplete. Luck has 63 contested passes, most in the league and it's not even close. Second on the list is Kirk Cousins with 43. Luck has more contested passes completed (39) than most QBs even attempted.
Good system, quicker and shorter throws, great offensive line powered by rookies Quenton Nelson and Braden Smith playing out of their mind, all of that resulted in Luck being hit only on 7.1% of his passes and pressured on just 30% of his dropbacks. For the first time in his career, he's playing behind a top-5 offensive line.
On the opposite side, there's an absolute… well, opposite. Deshaun Watson got mauled in the Texans pocket in such a way that he had to travel by bus to a game in Jacksonville back in October, to avoid air pressure after he bruised his lung in a game. If you're new to the NFL, yes, that's bad. Watson was thrown in a nightmare scenario in his sophomore season, he's playing behind the worst offensive line in the league, he was sacked 62 times (almost four a game, just wow) and pressured 45% of the time. Yes, QBs skills matter when it comes to avoiding sacks and yes, some of those pressures are on him. He tends to escape a clean pocket sometimes, but you can't really blame the guy for his happy feet; again, he's protected in such way that he wasn't allowed in an airplane because the air pressure would apparently damage his internal organs.
Watson makes it work, though, partly by running. He's actually responsible for about a fifth of his team's rushing attempts; 57 out of his 90 rushes are scrambles after a broken pass play. He runs for a 56% down success when the league average success is 45 percent. The second thing he's good at is being under pressure. This offense just couldn't click otherwise. It's not an extreme of "he's better under pressure than this guy with clean pocket", which was somehow the case with – of all people – Case Keenum last season, but Watson is consistent and near the top in every single statistic that I measure with or without pressure; with a clean pocket, he's top-3 in his conference, he's just not kept clean often enough to put up solid raw numbers.
Texans defense is very good without a doubt, with a slight 'but'. They have a reputation of having a really strong front-7, which is true even this year – against a run game. Not against a passing game. According to AROPE, they have the #1 rushing defense and are ranked only 16th in defending the pass. When looking closely, it's apparent why. They don't create pressure on opposing QBs despite having absolute monsters of a players JJ Watt and Jadeveon Clowney out there. Texans defense blitz at an average rate, which is good; they should actually do it less because they are one of the worst blitzing teams out there: they allow 1.1 more yards per pass and 4% down success to opposing offenses when they blitz and they are ranked 28th in creating pressures when blitzing.
Key players:
TY Hilton, Colts WR, despite playing through shoulder and ankle injuries during the season has been an amazing #1 receiver, recorded 16.7 yards per completion and made first down on 72% of his catches. He absolutely killed Texans both times this year: combined, he was targeted 18 times, completing 13 passes for 314 yards and 9 first downs.
DeAndre Hopkins, Texans WR, "Nuk" is literally the only offensive weapon Watson has. With 115 catches without a single drop, he bailed out his banged up QB multiple times. He caught 18 out of 24 contested balls that were thrown his way. He's as awesome at being a football player as he is apparently bad at fashion and no, I don't mind that outfit cost more than my yearly salary. This "take out number one weapon and nothing gets left" scenario is good for defenses that are good at game planning that will just take your only weapon by double covering for the whole game. I'm worried Colts defense will show up with their base defense – and thus will proceed to get dominated by Nuk.
My take:
I have Colts ML here. They are on road, but they are the better team. It's January football, I get it, but it's still pass-happy league and this is a strong passing team going against front-7 that's not really good at pass rush despite its reputation. Also, the plan to stop Texans offense is clear, the only question is whether Colts are capable of being disciplined at double teaming Nuk.
After being banged up for so many years, how can you not root for Andrew? I mean, he's a nerd, he's one of us, okay? He has a book club, for Christ's sake. When someone asks, I always say I don't root for any one team in particular, but I'm a closeted Colts fan. Go Luck.
Seattle Seahawks @ Dallas Cowboys (-2)
So many changed since these two teams played each other that it doesn't even feel like much of a rematch. They played in Week 3 and at that time they had combined record of 1-3, Seahawks still had their superstar safety Earl Thomas, who broke his leg and flipped his own team just a week later. Dallas at that time was yet to make a trade for Oakland's receiver Amari Cooper and their aerial offense was laughable.
Cowboys traded a first round pick for Cooper in late October and were immediately mocked for overpaying like that, but the impact is undeniable and the offense started clicking. It wasn't enough to make them look aggressive in the total season stats – they are still ranked as 28th in deep passing tendencies and Dak Prescott's average pass travels 1.7 yards short of sticks, but since Cooper is in town, they are trending to a more aggressive playstyle on offense.
And if you want aggression, how about not resting Dak Prescott in a meaningless Week 17 showdown with Giants? I mean, it wasn't smart, but unless head coach Jason Garrett has some sort of contract incentive for winning 10 games, then keeping the pedal to the metal and building on the momentum (whatever that means) was his thinking behind the strange game plan last week. Cowboys rested their star running back Ezekiel Elliott and couple offensive line starters, but not their QB or crucial receiver Cole Beasley. Dallas then pulled off a win that didn't result in anything except for getting their divisional rivals a better draft position.
Everything about the game between Seattle and Dallas screams rushing attacks all day and a defensive struggle. But make sure you don't blink, because Seahawks' offense is a big play waiting to happen. They are an odd combination of run-first mentality and aggression in passing attack. When they pass, they don't screw around; they are smartly using play-action a lot and are fourth in the league in deep passes tendencies as almost quarter of Russell Wilson's passes go farther than 15 yards down the field. They also have the most toxic plays (25+ yard passes, 10+ yard rushes) in the whole league with 113.
I mentioned play-action, which I think is criminally underrated and I know it's generally underused. Rarely are teams less successful running the play-action, than they are without it. If I see a team using it a lot despite not being in a lead that often, I'm automatically thinking smart coaching. That's the case with Seattle and I think it's generally agreed on that Pete Carroll is a pretty smart guy who's still eager to learn. I mean, he was even talking about Scorigami on a press conference after Seahawks were part of a Scorigami (a game that results in a score that never happened before) for a ninth season in a row. Anyway, the original point was that play-action is more efficient than normal pass for obvious reasons and when Seattle is not running the ball, they pound it mercilessly and for a good reason: they get 2.9 more YPPA and have 10% more down success with play-action than without it.
What Amari Cooper's arrival did to Dallas's offense, the same effect has Doug Baldwin on Seattle's pass offense. In games in which Baldwin didn't play (or got injured early), Russell Wilson's TD-INT ratio is 7-4, while in the other twelve games with Baldwin in line-up his ratio was 28-3. Granted, four games without Baldwin doesn't give us much of a sample size, but it's noteworthy. Needless to say, Baldwin is gonna be present once again, as will be Tyler Lockett with which Wilson had a perfect connection. Quite literally. Wilson targeted Lockett 71 times this season and it produced a perfect passer rating on top of 57 receptions and 10 touchdowns. Wilson also has combined 8 completions on 11 contested balls he threw to Lockett and Baldwin so he can clearly trust them to win at the catch point even against tight coverage. The only problem is the receiving core behind those two is pretty thin.
It's safe to expect a close game here. These teams are not only really similar in the way they are built, they both just don't tend to run the score up – and they don't fall behind either. In fact, these are the two teams that have the highest rate of snaps in 'close' situations, that is when the score difference is within one possession: Seattle 76% and Dallas 74% snaps.
Key players:
The whole Cowboys' front-7 against the Seahawks offensive line. After being god awful for couple years, this offensive line got a lot better this season, not necessarily an elite in pass protection – which to their credit is pretty hard with QB that loves to run around the pocket like crazy and wait for a big play to develop downfield -, but certainly in run blocking. Chris Carson, Mike Davis, and Rashaad Penny split the carries in the Seattle backfield and they are all similarly efficient.
My take:
Seahawks ML. Yeah, another road team, I'm a square better, what you gonna do. One of the prime reasons is that I give a huge nod to Seahawks coaching. Pete Carroll did a hell of a job with this team and if you backed them, you could become a rich man, as they went 9-5-2 against the spread. Seattle is partly in a rebuild mode and especially after losing Earl Thomas, we didn't expect much from them. Their elite defense is long gone, but it's the #4 ranked passing offense and #7 ranked rushing offense that propelled the Seahawks into post-season and – in my opinion – past Dallas this weekend. Cowboys have their qualities, but I just can't support Jason Garrett-led team in this game, home-field be damned. He's elite at clapping, not coaching, okay?
LA Chargers @ Baltimore Ravens (-3)
NFL, like any other big league in any major sport, is a very efficient ecosystem. Sometimes too efficient, honestly, just ask Colin Kaepernick. Sure, there are biases, imperfections, and flaws when it comes to judging talent but broadly speaking, if there was an advantage in having a linebacker who's only 5 foot tall, we would have those. And if there was an advantage in having a quarterback that can't throw the ball, there would be such QBs. And yet here we are in the Lamar Jackon era. But it's not how you start, it's how you finish what is important. Tim Tebow, also an athletic freak with throwing mechanics issues, won a playoff game with Denver in this decade and now he's playing minor league baseball because he was out of the NFL just one year later.
I had to make this comparison with Tebow, but even I understand it's unfair to compare these two. Jackson only started seven games and yet he set a new record for runs by a QB in a season. He's something else: 6.0 yards per rush (7.1 when scrambling) and 53% down success, his athleticism serves him right. Still, the problem with throwing the ball is very much apparent. Jackson can make big throws deep in the field, he showed us he's capable of that, but at the same time, he's only consistent in missing the easy shallow passes that an NFL quarterback just makes with no effort.
It's very fitting we get to see the Ravens this weekend. They are the definition of a wild card team. They are unpredictable and dangerous. They started winning after Joe Flacco's hip injury forced them to reinvent their offense – and reinvent they did. Baltimore's offense is straight up from the 1980s and there's no reason it should work in the modern age of passes and high scores. What makes Ravens a match-up nightmare is their amazing defense which went from really good in September to downright ridiculous in December and a fact that we thought days of pounding the ball on the ground with a QB are long gone. As a result, teams aren't ready for it. And honestly, Chargers have a really good defense, in fact, they are the most well-rounded team in the playoff with #4 ranked offense and #10 ranked defense according to AROPE, but their defense is better built to stop modern offenses like the Chiefs or Rams.
These teams already played each other, Ravens won the game in a dominating fashion on road and I actually think this is an advantage for Chargers. Yes, they already played this Baltimore team and got boat raced just a few weeks ago. But the rematch is very valuable when you're facing something as unorthodox as this Lamar Jackson offense, they can go to the film room and see what they did wrong. It's also the first rematch of Jackon's, who will become the youngest QB starting an NFL playoff game this Sunday, career, so there are question marks all over the Baltimore O vs Chargers D match-up.
What really got Baltimore in a post-season and apparently saved John Harbaugh's job is not their offense that is ranked as 15th best despite playing the third easiest slate of opposing defenses; it's the defense that got them here. If you're into the "defenses win championships" argument, this team can provide the ammunition. My model might be slightly biased against the running game, but the splits are clear: when taking the strength of opposition in consideration, Ravens defense didn't have a single below average game defensively while the offense's only above average game was back in Week 1 when they carved up Buffalo 47-3. Overall, Baltimore had the 2nd best defense despite playing a 7th toughest slate of opposing offenses. They blitz on 42% of opposing dropbacks but they are actually only average when it comes to creating pressure when blitzing. This defense is also the reason why in the first showdown, the LA Chargers offense got completely dominated.
In the first game, Philip Rivers was pressured on 22 dropbacks out of 41, which is a) crazy, and b) unsustainable in the long run. Season totals show Rivers is pressured on 35% of his dropbacks and Ravens pressure opposing QBs on 38% of their dropbacks. These two factors tied up with this game being a rematch are huge in my opinion. Chargers really can't play any worse than they did the first time even if they tried. The defense will be better prepared for Jackson. Rivers is not gonna get pressured as much as he did the last time. He's gonna have Melvin Gordon back and even though he didn't have more than fifteen touches since week 11, I expect him to be an effective security blanket in case Ravens get too blitz-happy again.
Let's get to the bad stuff if you're a Chargers fan. This game is played at 10 AM of Pacific time and we know how West coast teams like playing so early – good job scheduling the games, NFL, by the way. They are also on road, which isn't as much of a problem because this season they play road games even if they played at home. This team has won 12 games and ranked as 2nd in AROPE despite having no home field advantage and surrendering one of those home games to play in London. This is almost a miracle.
Key players:
Chargers running backs and tight ends can be a key ingredient here. Can they pick up the blitz and work shallow routes so Rivers can dump the ball off if the pressure gets to him? I don't expect many big deep plays offensively, because Rivers has to speed things up and Lamar just doesn't have it in him yet. Ravens are the 8th best at creating pressure without blitzing, but there's no reason to think they will change plans in the rematch. Why fix what's not broken? It worked the first time around and it makes sense when looking at the data: Rivers' ANY/A drops from 8.6 when not blitzed to just 7.4 when you blitz him.
Lamar Jackson against the Chargers defense, round 2. He will make some plays with his legs but expect this Los Angeles team to stack the box with seven or eight players against him and dare him to throw the ball. If Jackson can punish that and make passes, we gonna talk up this Baltimore team as a Super Bowl contender next week.
My take:
Another game, another road team dog as ML pick. I have faith in Chargers adjustments after the first match-up with Baltimore and I'm a fan of notoriously underrated Philip Rivers. He's one of the cases where completion percentage is a pretty good indicator of his skill, at least this season: Chargers have the second smallest number of failed completions (completed passes that don't result in a successful down) in the league. That's being helped by having 6.1 YAC per completion, which gets me to my point. Rivers finally has a strong team behind him and with things changing so rapidly in the NFL, this might be his the last crack at winning the Lombardi trophy. Hopefully, that's enough to motivate him to come prepared even though his body clock will have 10 AM when the game kicks off.
Philadelphia Eagles @ Chicago Bears (-6.5)
Before week 15, Eagles chances to make it to the post-season looked bad. They were just a shell of last year's Eagles who won their conference and later Super Bowl on a back of a replacement quarterback. According to FiveThirtyEight, they had 18% chance to make it to the playoffs and their model wasn't aware that Carson Wentz is injured again and that there's Nick Foles starting at the QB. The team rallied around Foles, they won the last three games, one of them as a +13.5 underdog at LA Rams and one of them to Texans where Foles threw for 471 passing yards, a franchise record.
Somehow, Foles gets things done in this system. He's not better than Wentz but I feel like Foles is asked to do less and makes the most of it. Also, it's good that every now and then he forgets he's just a replacement and throws an absolute beauty into the double coverage that nobody but his receiver can catch. I'm not gonna lie, despite all the bad things associated with the term 'Philadelphia fan' (throwing batteries at Santa Claus, the "fuck Millie" – which is this very nice 99-year old lifelong Vikings fan – banner, eating horse shits to celebrate Super Bowl, I could go on), I couldn't help but root for Foles.
But Foles has a problem. He goes into the game with injured ribs, which probably origins in him absorbing a hit by Clowney in the game against Texans. He left the game in Week 17 after getting nailed once again and now he's going up against Khalil Mack and the vicious Bears defense. Multiply what I said about speeding things up for Rivers against Ravens by three times. Foles is injured, going into an absolute hostile environment in Chicago and Bears get at opposing quarterbacks at will even without blitzing. They have to protect the guy that won the Super Bowl for Philadelphia. Which gets me to another point. Without that playoff run last year, we would laugh at Foles right now and the betting line could be like -10 easily instead of -6.5. There's some strange aura around this team, that's certain.
I'm a fan of Nick, who definitely is underrated and is good enough to be a starter somewhere in the NFL, but I'm not gonna ignore his whole career just because he was able to put together two good games. Last season he was healthy, had a bye week, was at home and in terms of opposing defenses, he didn't face nothing like what Bears bring to the table under Vic Fangio: not only are they the best unit in the league, AROPE has them as the best defense since 2009 Jets. Unless the Eagles offense can get short fields from their defense by pressuring Mitchell Trubisky into turnovers, this is gonna be a long day in the office for Foles and company. Their only hope is getting plenty of yards after the catch after quick passes and that's gonna be tough because, again, Bears don't need to blitz. They will rush the passer with their elite front-4 with everyone else dropping into coverage like they did all season long. The same goes for Eagles, they are actually #2 most efficient defense in terms of creating pressure with four pass rushers, but their injury-plagued secondary is lights years behind Chicago at this point.
So where can Eagles win this game and can they? Can they pull another upset and once again try to shock the world? Yes, and it's all about how Mitch Trubisky handles his first career playoff start. I'm not too worried about him, because he's not pressured to win games by himself. He knows he has a great defense behind him and two touchdowns a game just might do it. He also plays with a lead very often, Chicago was in lead on 51% of their offensive snaps (3rd most often in the league) and 21% it was up by more than one possession (5th most). There's plenty of playmakers and Matt Nagy's creative scheme around Trubisky, so despite the QB being average at best, Bears are sneaky solid on offense, having 12th best offense by AROPE.
Bears play with a lot of confidence. It showed in Week 17 when Eagles needed two things to happen in order to get into post-season: they had to win against Washington Redskins and Vikings had to lose to this Chicago team. Washington didn't put up much of a fight and got dominated 0-24, so Chicago was in a clear position to pick next week's opponent. Win, play Philly, lose, play Minnesota. They were up 13-3 against Vikings at halftime and Cousins looked lost as he was on his way to throw for a 24% down success (that's bad) in a do-or-die game. Everyone and their mom knew Vikings have nothing on this team; rest starters in the second half, throwing that game and play Minnesota this weekend instead of the red-hot Eagles looked like a possible solution, but Bears admirably kept playing well. Well, that depends; if they beat the Eagles, then it was admirable, if they lose, then it will be forever called as stupid. That's the kind of culture we live in.
Key players:
I have worries about the banged-up Foles surviving this game, let alone being efficient in it. He's gotta be really good (NFC Championship game last year type of good) and if there are any mistakes made on the other side, he has to punish every single one. There's not gonna be many made by the defense, that's for sure. His biggest hope is turnovers by the Chicago's offense. And God, of course.
Mitchell Trubisky is in a comfortable position, despite being in uncharted waters playing his first playoff game. There's some pressure associated with the position 'just don't screw it up for us' but this is an ideal position for any, but especially young QB. All he has to do is not give the game away, don't do huge mistakes. So far this season Bears had success doing just that.
My take:
I don't have a strong play here. I think Chicago is gonna win and if I had a gun to my head and was forced to bet, I'd say give me Bears -6.5. Personally, I'm rooting for road team here, but Foles balling in these last couple weeks, while impressive, is unsustainable in the long run. He had way too good numbers under pressure and those will go down to earth. If the squad around Foles AKA 'Saint Nick' AKA 'Big Dick Nick' (either way he's been blessed, okay?) can do it again and pull another upset, I will seriously reconsider my faith.